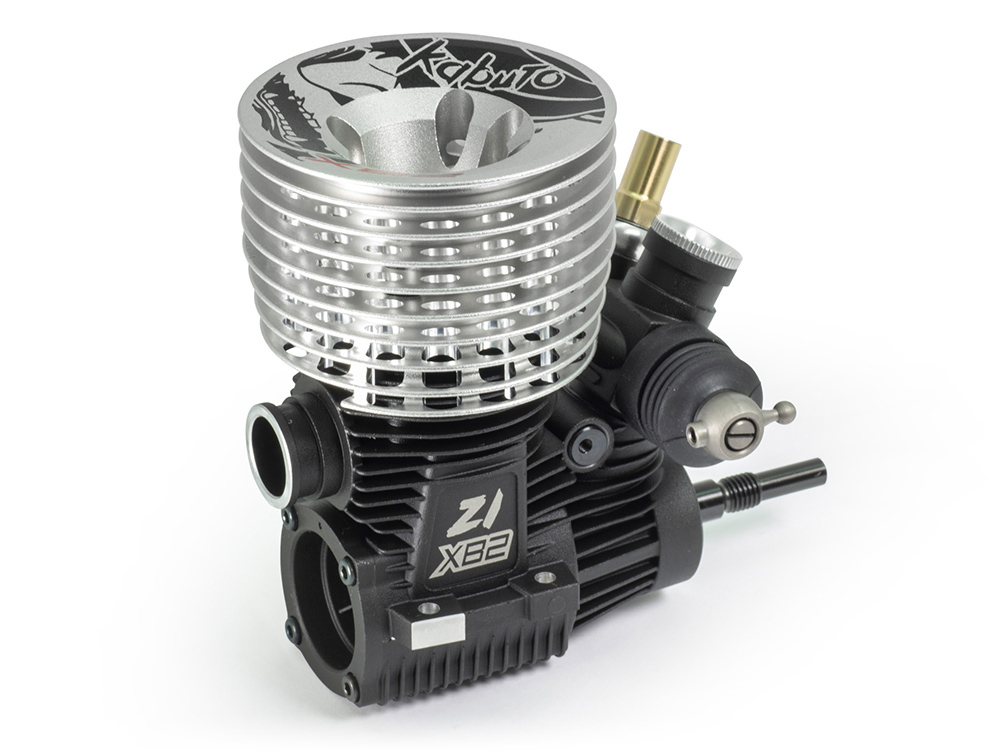 Part #: SMJ1155
SMJ Kabuto 21XB2 ENGINE POWER SPEC '19 (Pre-Wrapping)
The upgraded version of the 21XB2 engine has been released!
The 2019 model with a lowered engine head makes drive performance even more stable.
We made the engine head position of the 2019 model the lowest possible so that you can enjoy more stable drive performance especially in high-power range. The new Japanese-style outer head design will help your car attract more attention in racing tracks. Since the power and energy-efficiency of the engine have been pre-wrapped by Masayuki Miura just like the previous model, you can enjoy superb performance right out of the box.
Torque-full long stroke-type engine at middle range speed. Line up in two types of carburetor. "Power" is for high-speed track or 1/8 GT car (7mm venturi) against "ECO" is for low grip or wavy land surface (6mm venturi). DLC coated, tungsten weight balanced crank shaft (POWER, ECO). Ceramic bearing in rear section (POWER, ECO). Pre-Broken in (POWER, ECO).
These are all Pre-Wrapping engines. We may to need some time until deliver.
Made in Japan.
| | |
| --- | --- |
| Part #: | SMJ1155 |
| Product Name: | SMJ Kabuto 21XB2 ENGINE POWER SPEC '19 (Pre-Wrapping) |
| Manufacturer: | SMJ |
| EAN#: | 4573350801437 |