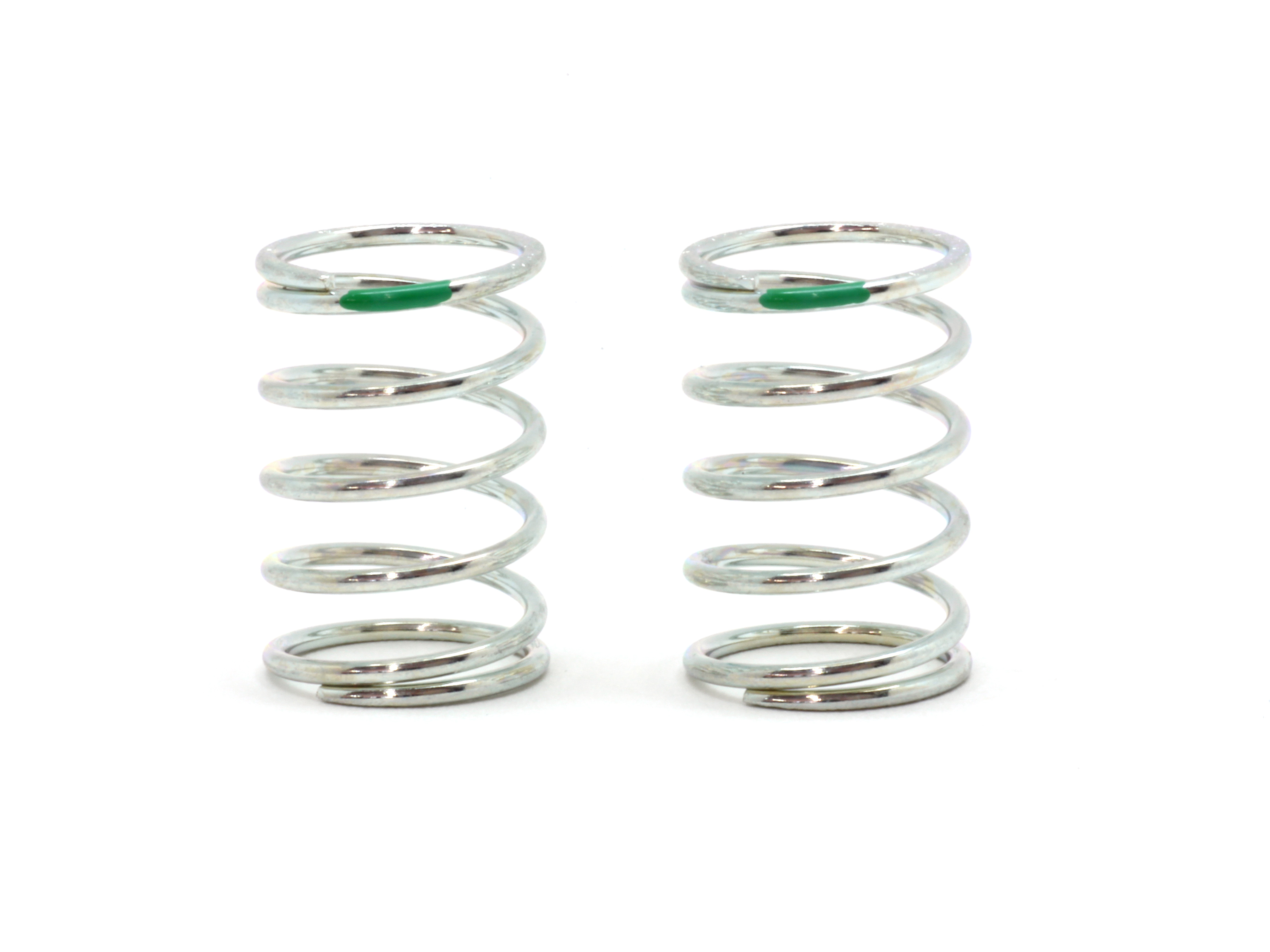 Part #: SMJ1015
SILVER LINE SPRING TL2.7 (Long/Green/2pcs)
SMJ R&D team consisting of RC racing experts developed new shock springs to be new world standard items!
The new shock springs boast perfect balance of materials, surface treatment and measurements which can be only attained by those who know everything about RC racing.
New standard silver
SMJ silver line springs are high-performance springs to satisfy all drivers, including top-class drivers.
Discontinued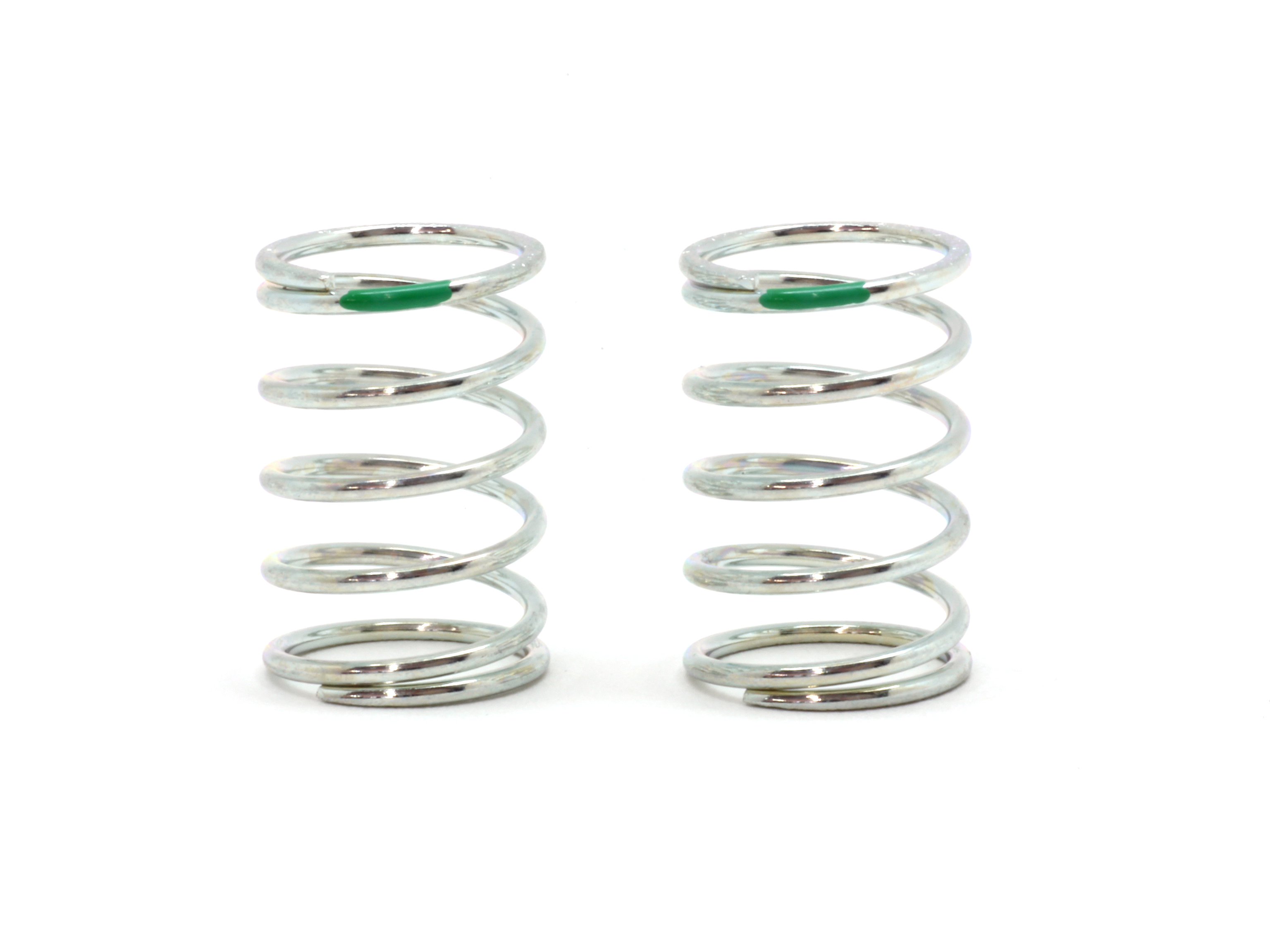 Long-type shock springs (25mm). We selected wire 1.4mm in diameter and accurately coiled and plated it.
Green: 6 Coils
For carpet tracks
Made in Japan
#SMJ1015 TL2.7 (Long/Green):
Best suited for ETS carpet tracks or tracks with too high a grip.
#SMJ1012 TL2.8 (Long/Blue):
Best suited for EP stock class carpet tracks.
#SMJ1013 TL3.0 (Long/Silver):
Basic long-type set. Also suited for GP touring car with rubber rear tires.
#SMJ1014 TL3.2 (Long/Pink):
Best suited for EP modified class and GP touring cars with rear foam tires.
Spring Rate Chart
Part #
Product Name
Spring Rate
(gf/mm)
(lb/inch)
SMJ1015
SILVER LINE SPRING TL2.7 (Long/Green)
273
15.3
SMJ1012
SILVER LINE SPRING TL2.8 (Long/Blue)
286
16.1
SMJ1013
SILVER LINE SPRING TL3.0 (Long/Silver)
302
16.9
SMJ1014
SILVER LINE SPRING TL3.2 (Long/Pink)
320
17.9
| | |
| --- | --- |
| Part# | SMJ1015 |
| Product Name: | SILVER LINE SPRING TL2.7 (Long/Green/2pcs) |
| Colors: | Green |
| EAN#: | 4573350800164 |